Elevate your brand with our comprehensive branding service, meticulously crafted to leave a lasting impression and set you apart in the market.
Where Art Meets Brand Strategy
Branding transcends a mere logo; it's a fusion of art and strategy. It involves positioning the brand strategically in the market, driven by industry insights and competitive analysis.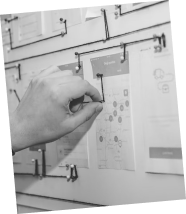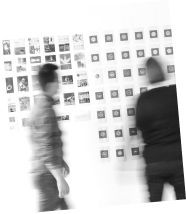 02 /
Brainstorm & Strategy
Don't wait until tomorrow. Talk to one of our consultants today and learn how to start leveraging your business.
Brand DNA encapsulates the intrinsic essence of a company, intertwining its purpose-driven vision for the future, its mission to make a positive impact, and the unwavering values that guide its every endeavor.
Brand positioning is the strategic art of defining and differentiating a brand in the minds of its target audience, crafting a distinct space in the competitive landscape that aligns with the brand's unique value proposition.
Brand personality is the set of human-like traits and characteristics assigned to a brand, shaping how it is perceived and connecting with consumers on a more emotional level.
A brand story is a narrative that unfolds the journey, values, and essence of a brand, creating a compelling connection with its audience by weaving together the past, present, and future into a cohesive and engaging tale.
Brand identity is the visual and sensory manifestation of a brand, encompassing its distinctive elements such as logo, colors, typography, and imagery, working together to create a memorable and recognizable representation in the minds of consumers.
On Sale! [Limited-Time Only]
Craft a unique and powerful logo that visually captures the essence of your brand, ensuring memorability.
On Sale! [Limited-Time Only]
Your all-in-one solution for a cohesive and professional brand identity, offering a carefully curated brand.
On Sale! [Limited-Time Only]
An all-encompassing approach, tactically formulating a brand strategy and crafting an iconic brand.
Our clients adore us in Las Vegas and beyond! Explore what they have to say about our services and the impact of our business partnerships.

The Design Bros helps me keep my wedding photography clients info safe, keep my website up to date and make sure I have all the MS Office tools I need to flawlessly execute a couple's wedding day. I can't recommend The Design Bros enough.

"The Design Bros are true professionals. They understand your vision and make it a reality. They created a beautiful comprehensive, and fast site that has gotten the attention of my clients."

The best in the business! Since working with The Design Bros my business has increased significantly with all the traffic to my site. Michael is a genius and helped me get everything I needed to make a great site. I extremely recommend his services.
We take pride in helping small business owners build successful brands, generate revenue through their websites, and achieve tangible digital marketing results.